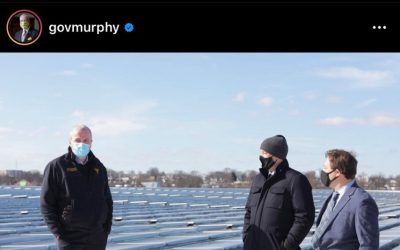 View on LinkedIn. Great meeting with Governor Phil Murphy at the first completed community solar project in New Jersey! Any and all PSE&G customers can signup today. Have questions? Please click the link below to signup for our educational webinar happening 2/5 at...
WHAT IS COMMUNITY SOLAR?
Community solar lets you share in the benefit of clean solar energy without the hassle or cost of installing panels on your household. Instead, panels are located at our community solar projects across New Jersey. The solar power generated is delivered into your local power grid, and you receive dollar credits on your utility bill.